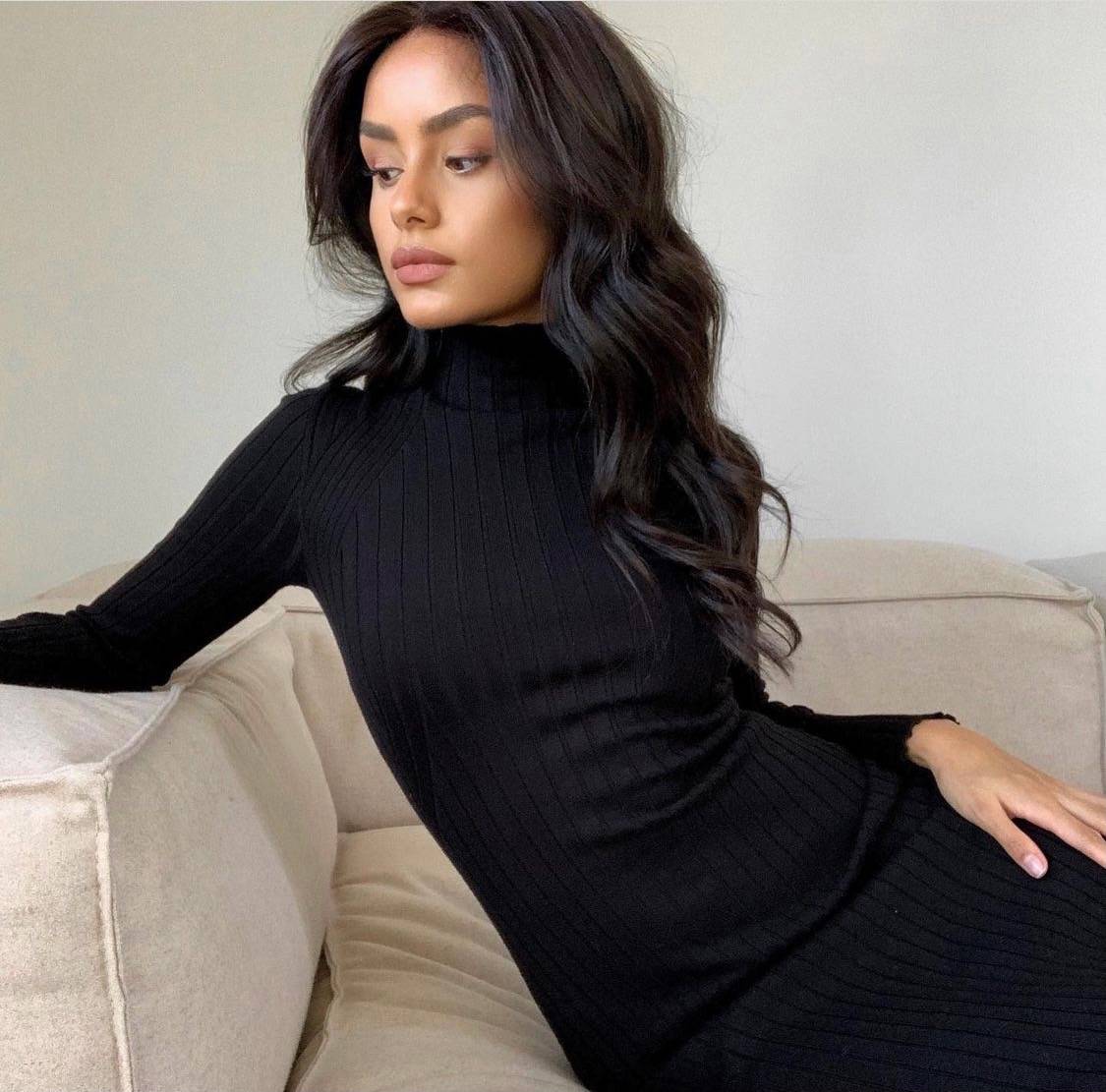 Influencer, Journalist, and By The Label Writer talks daily accessory routine 
Hey there! My name is Olivia McDowell and I am a style and beauty content creator with a passion for timeless minimal design. I try to be as environmentally friendly as possible when making any purchases for my wardrobe because fast-fashion trends have become so harmful to our environment. I also feel that I am able to love and wear the pieces in my wardrobe for longer when they are designed with quality materials and a timeless look. 
I keep the same ideals in mind when curating my jewelry collection. I find myself usually choosing gold jewelry because it never goes out of style and adds a bit of warmth to every outfit I style it with.  Jewelry is a finishing touch that I can't live without so I'm going to break down how I wear my STL pieces!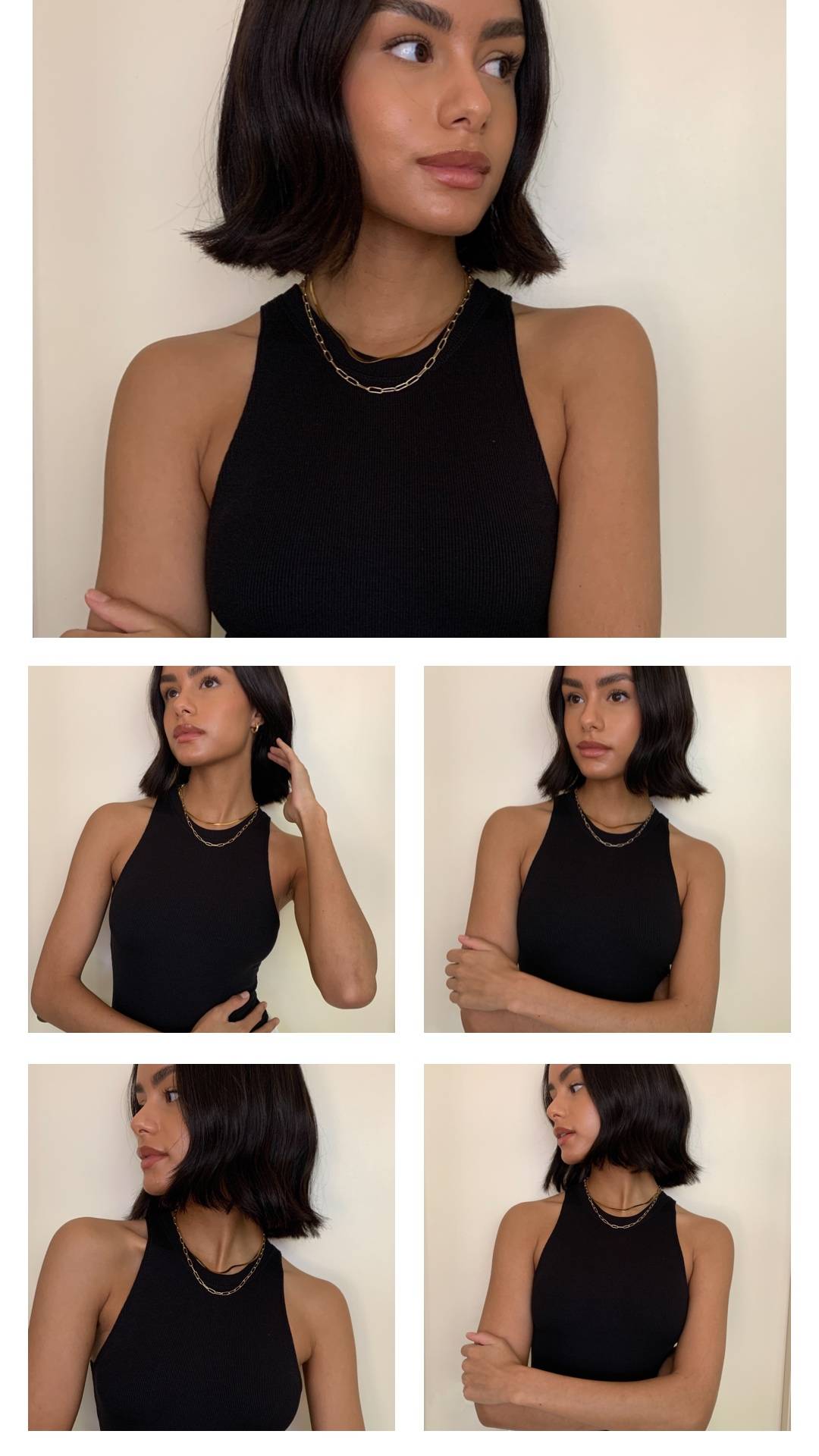 "The Jasmine Hoops... one of my go to pieces, they sparkle and catch the light beautifully"
How I style my STL favorites 
For this look, I'm starting off with one of my STL favorites, the Jasmine Hoops. These hoops are one of my go-to pieces because of their organic crushed metal detailing which makes them sparkle and catch the light beautifully. Because the sparkle on these hoops is so understated, they are perfect to wear to work and transition well into the evenings if you want to grab a drink after work.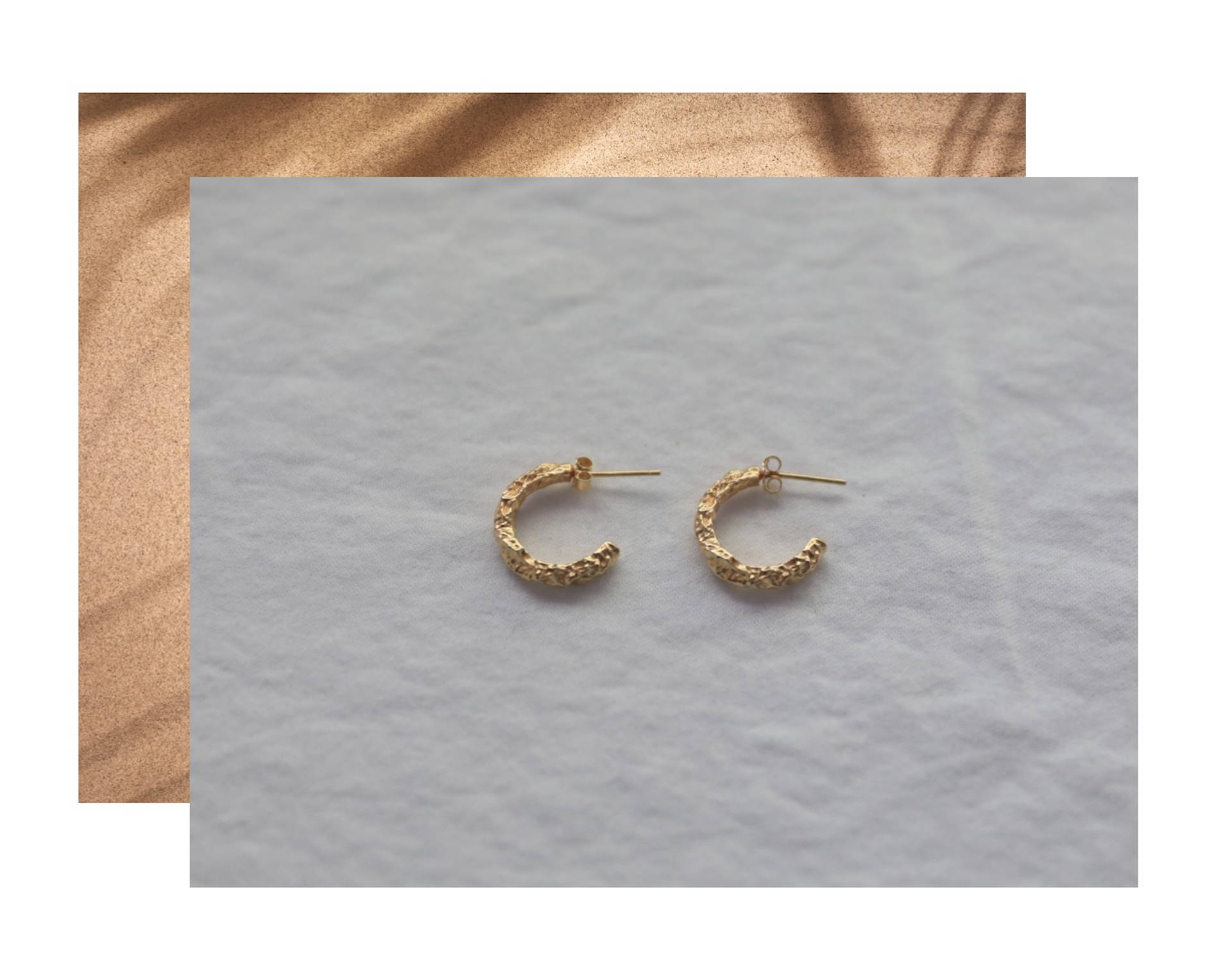 Together with the hoops, I've layered two of my favorite gold necklaces from the brand. First, the Slick Chain necklace which is made of a flat metal chain that lays perfectly on the skin. Above that, I've added the Sydney Chain which is great for stacking due to the fact that the length is adjustable.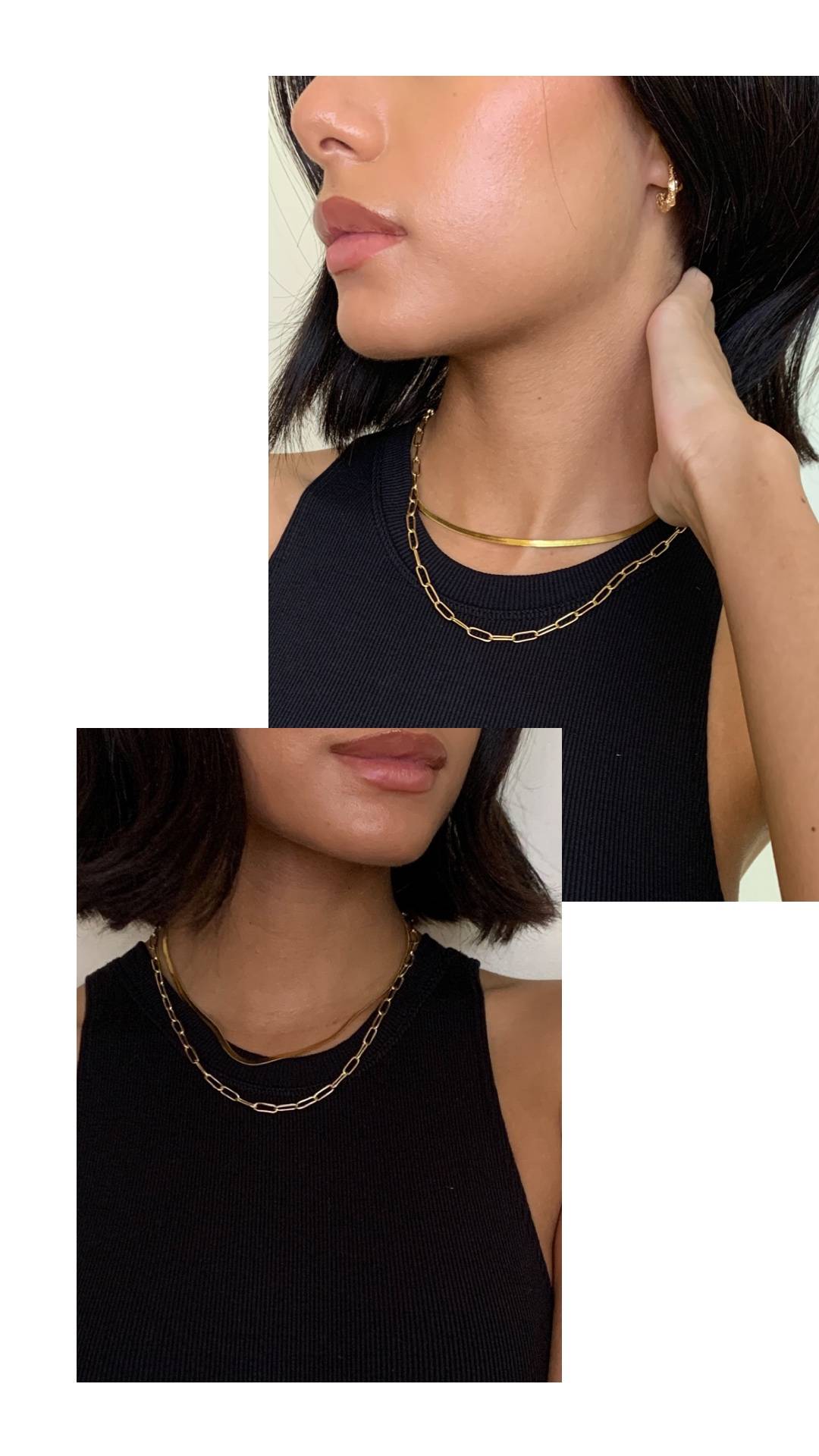 "I could absolutely see myself wearing this jewelry combo on a girls night out or to dinner with my man."
My Summer Style Tips: OASIS Edition
One of my favorite garments to wear on those hot summer days is a basic white tank, but of course, I have to layer it with something gold! For this look, I've chosen some of my favorite pieces the OASIS collection launching May 14th. 
The Halo Necklace is a fun, thicker take on the classic Slick Chain necklace. This necklace is a beautiful statement piece and can be worn on its own to make that statement.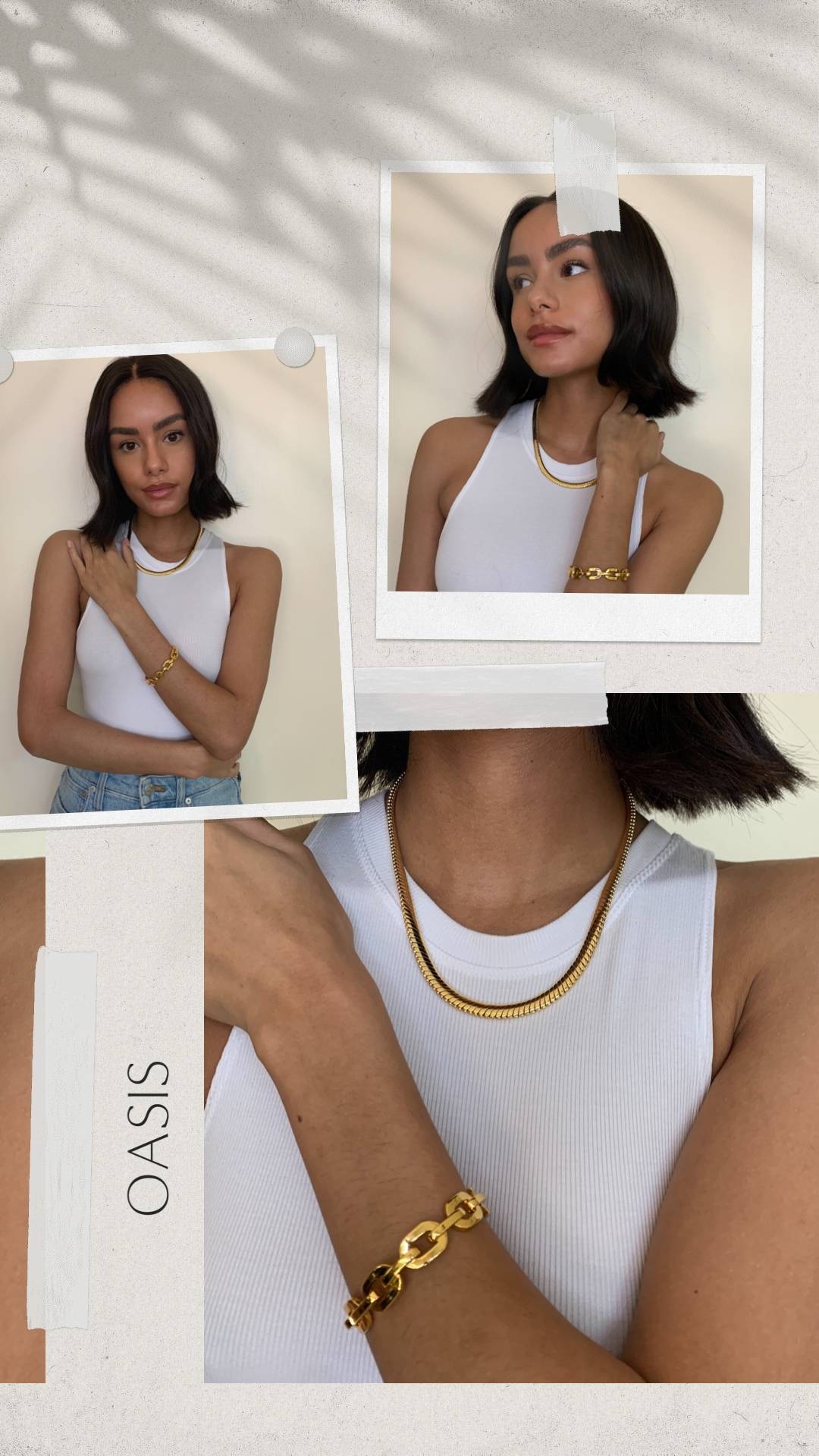 Together with it, I've added the Kala Bangle from the collection which fits my small wrist perfectly. I think the design of this pice is super unique and brings new elements to my jewelry box. I could absolutely see myself wearing this jewelry combo on a girls night out or to dinner with my man.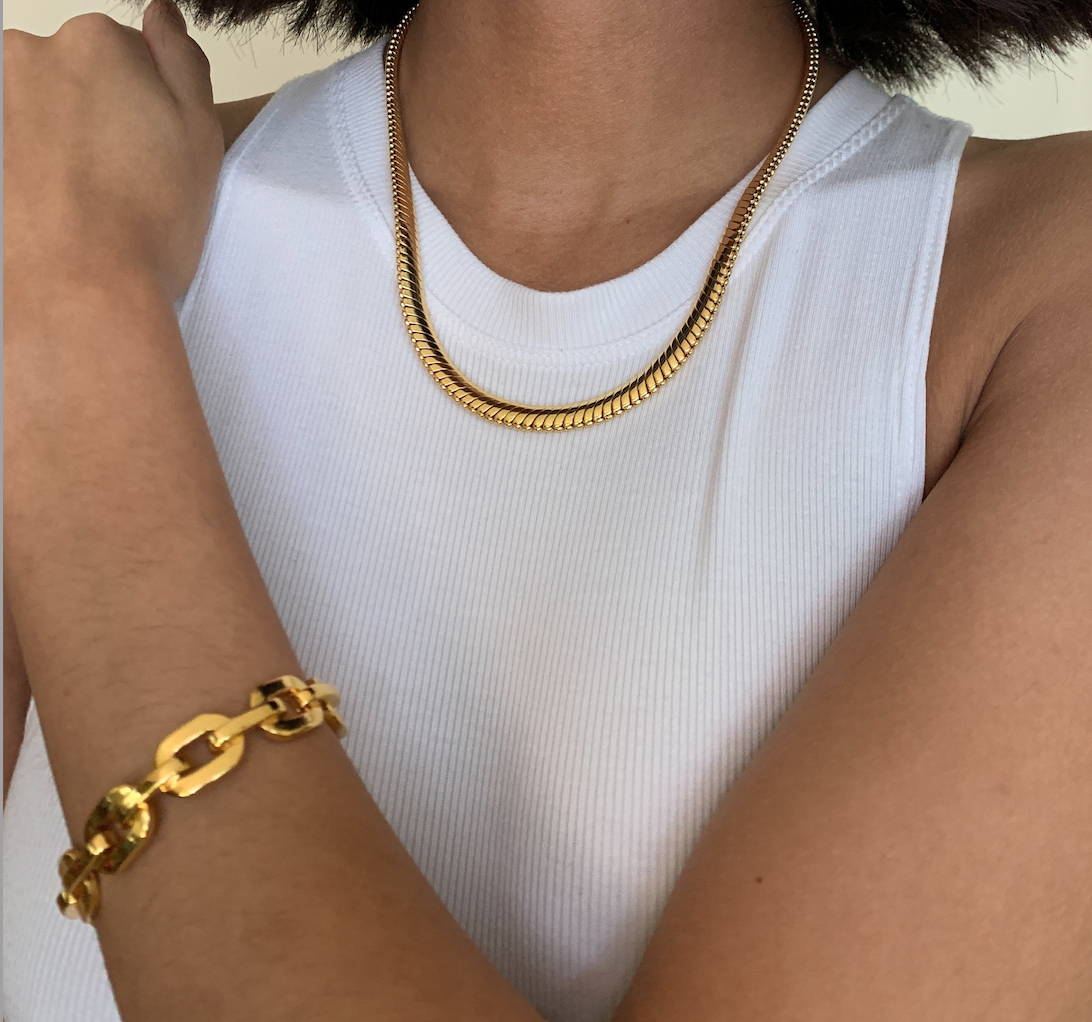 To finish out the look I threw on one piece of clothing that I just can't live without, my black blazer! Whether I'm headed to work or date night, this blazer adds a touch of sophistication to every look.